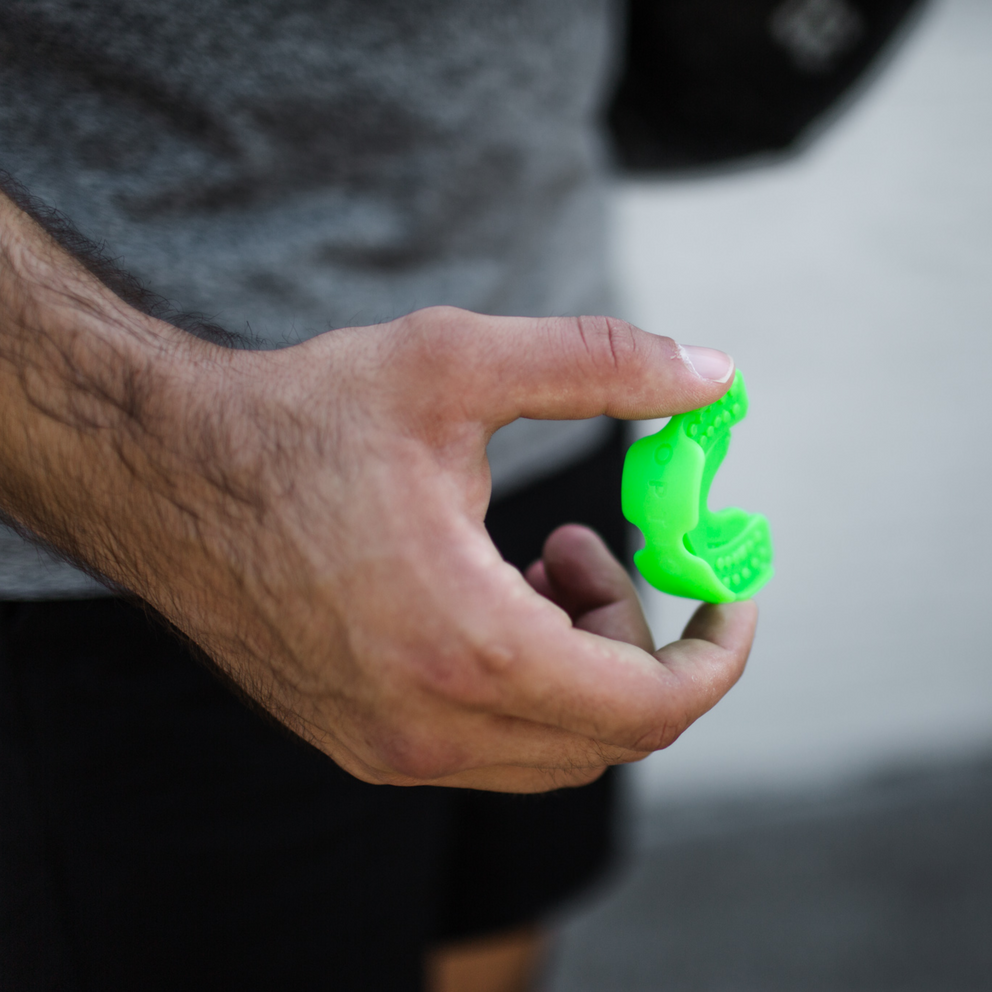 OptiO2 Labs™
OptiO2+
$34.99
FREE Shipping Over $50 - Usually Ships Within 24 Hours - Expedited Shipping Available The OptiO2+™ combines the performance enhancing benefits of training with a mouthguard and the physiological benefits of optimal breathing to provide the ultimate training aid. The patent-pending design enforces proper breathing technique by allowing nasal airflow only while opening the airways with an elevated tongue and forward jaw. This along with the inclusion of the bite pad provides a list of benefits that every serious athlete can benefit from, including: improved oxygen delivery to muscles and tissues natural production of nitric oxide (NO) reduced rate of dehydration increased strength Increased reaction time increased range of motion reduced cortisol production faster post-workout recovery. RECOMMENDED FOR: All non-contact sports training, basketball, golf, weightlifting, CrossFit, Track & Field * NOT RECOMMENDED FOR USE AS PROTECTION DURING CONTACT SPORTS Material: EVA BPA, phthalate and latex-free   DISCLAIMER: Consult with your physician before beginning any program that includes OptiO2 LabsTM. If you have any known illnesses, especially those of a respiratory or cardiovascular nature, consult with your doctor before using. Not intended for protective use. Use OptiO2 LabsTM products at your own risk.
Usually ships within 24 hours!
Expedited shipping available.
Patented nasal breathing trainer.
One of a kind. No knock offs.